The Route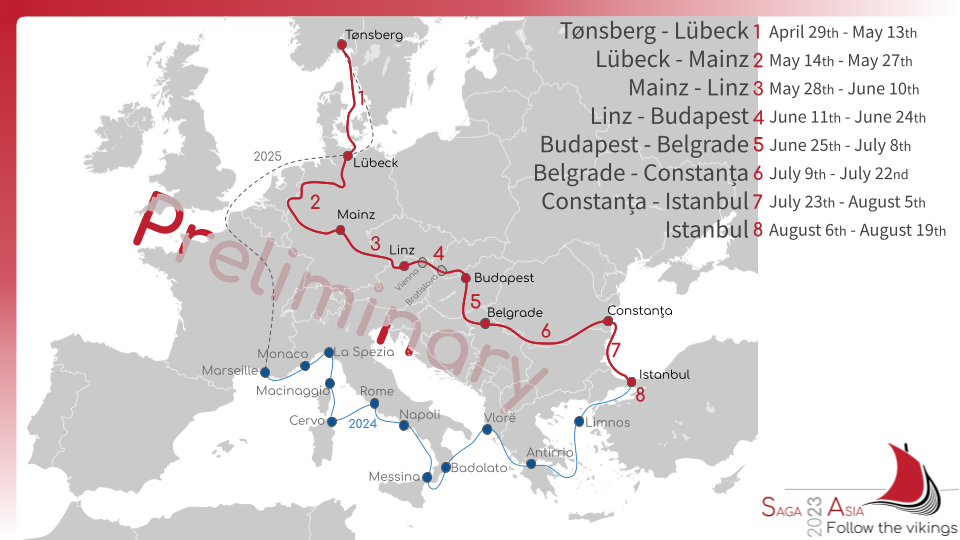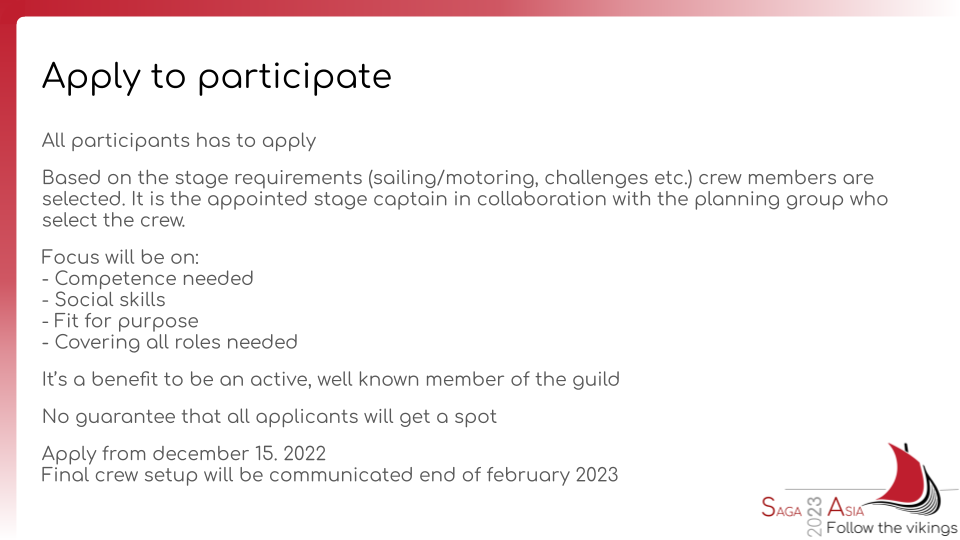 The plan to get ready
A planning team is established and new information will follow soon. The team consist of Lars Tommy Wensås, Lars Bill, Adam Bailey, Dan Cato Fagernes and Jan Kristian Karlsen.
Click on the heading to get more information.
How to be a crew member
To be a crew member, you need to sign up for a membership in Farmann Boat Guild. As soon as we get your form, you will receive more information regarding the voyage SagaAsia-2023.
Sign up to be a crew member
Membership fee NOK 300 pro year.
Contact us for further info